Covers the longest & thickest of hair.
Even your rollers and updo.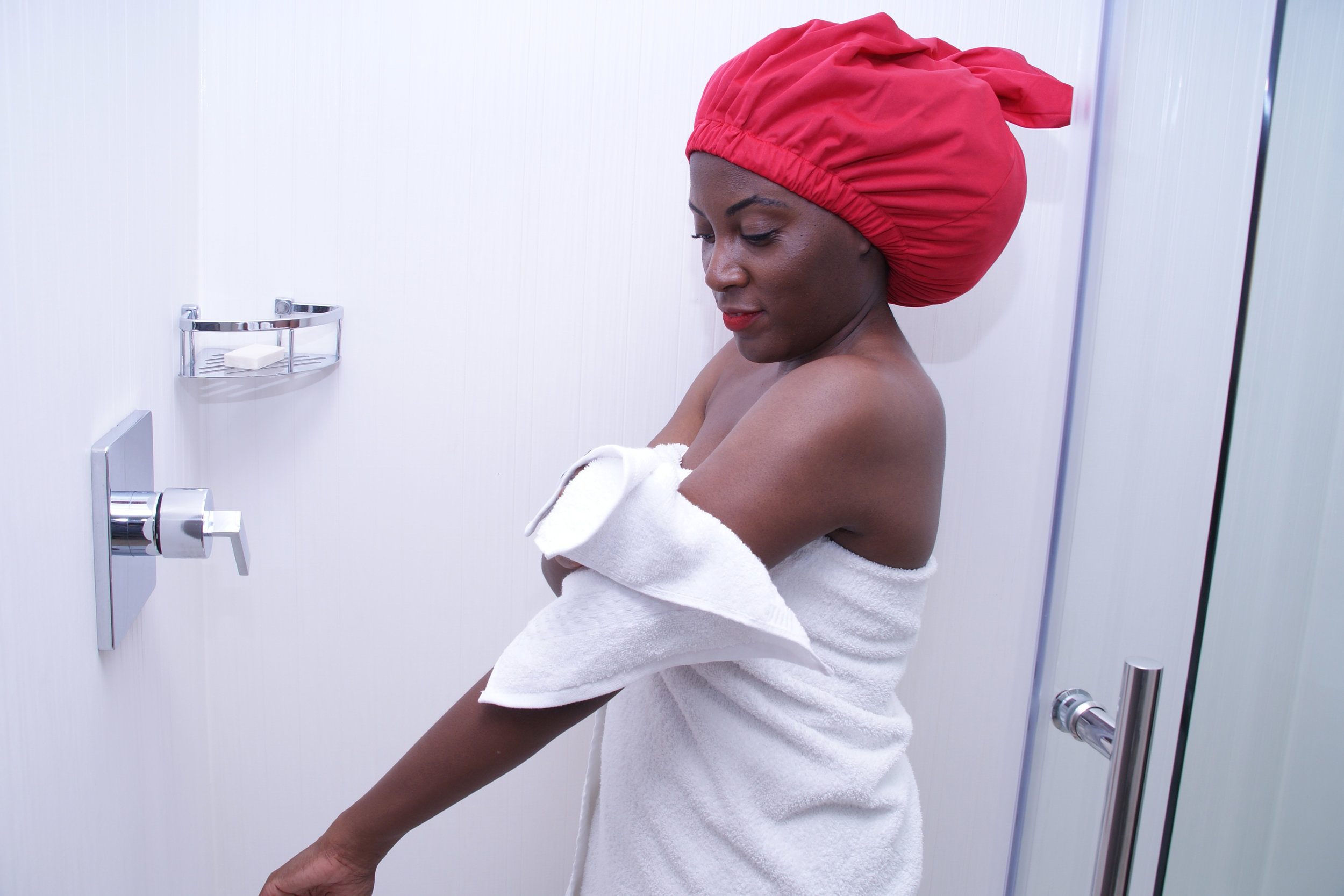 Soft. Durable. Waterproof.
Perfect for the sensitive skin around your face and ears.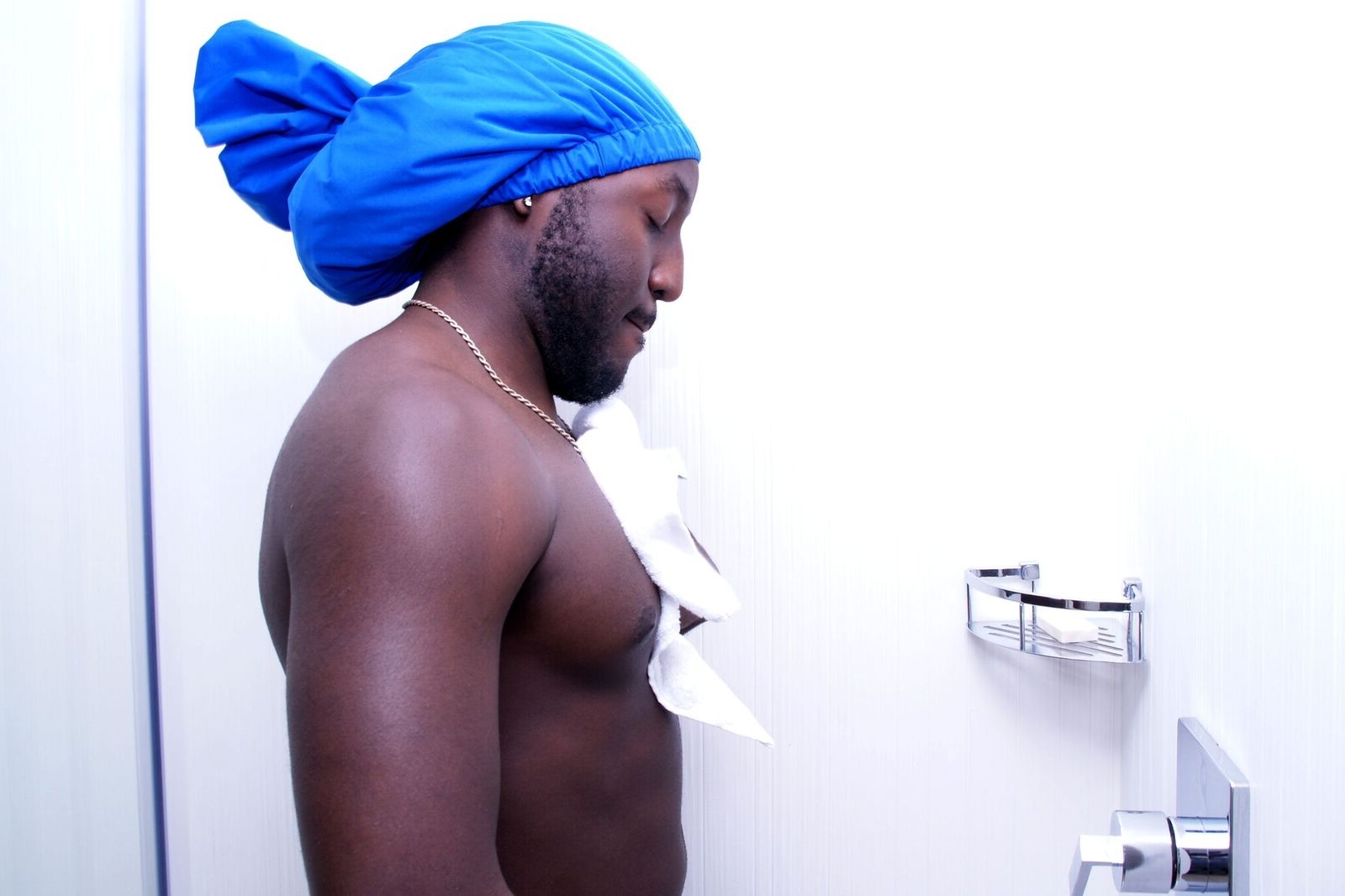 The custom-fit drawstring tailors the cap to your hair length.
The sizing ring allows you to pull your hair up off of your neck.
It's nice to have a shower cap that covers my dreads and comes in colors for men.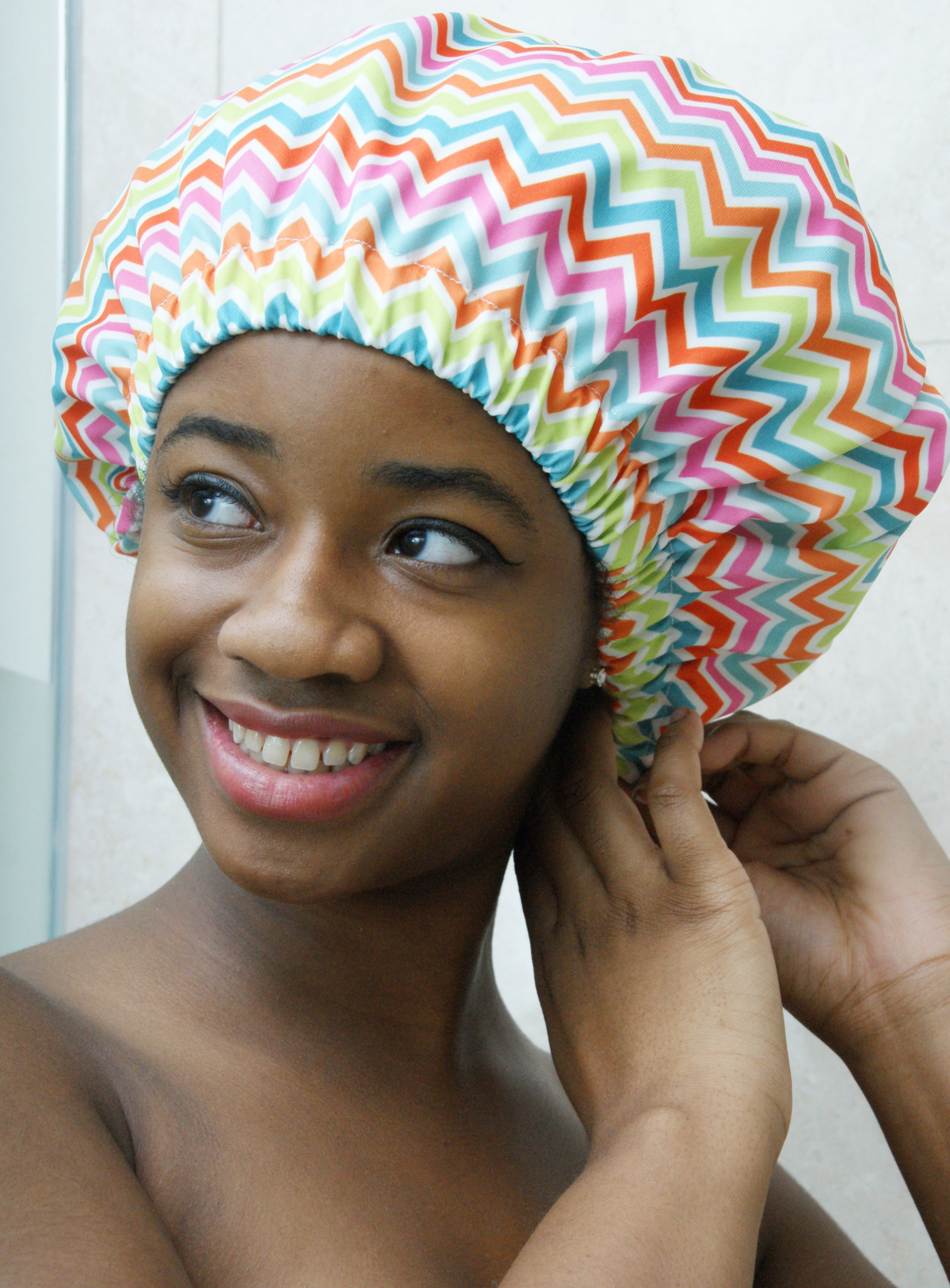 I love how cute this cap is! The picture really doesn't do it justice. I change my style monthly and I appreciate how it can protect my faux locs and my silk press. This is a great investment for anyone that pays good money for their hair!!
The waterproof fabric keeps moisture, steam and humidity away from your hair.
A soft, fabric-wrapped elastic band keeps your edges dry while you wash your face.
Adjust the cap for a custom fit in less than a minute.
Check out a few of our other caps